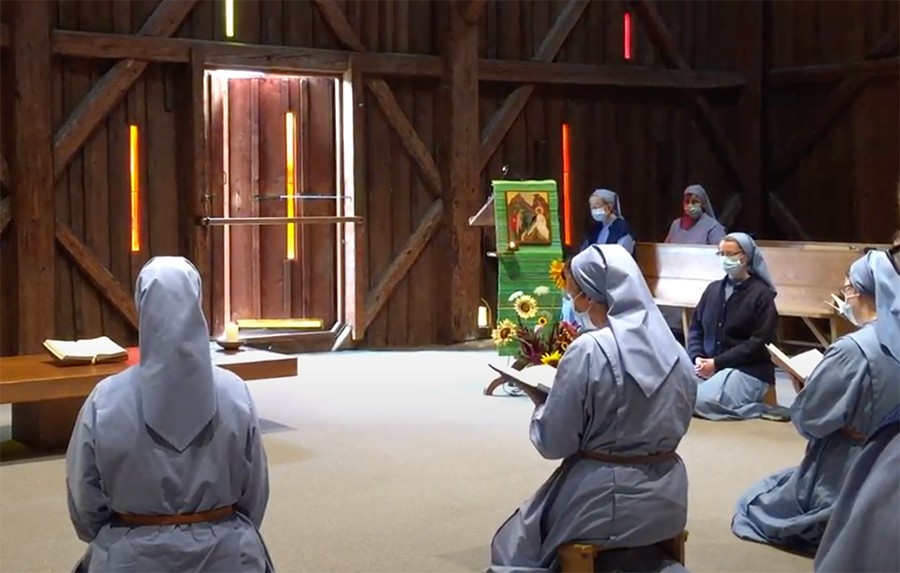 Letter to all brothers and sisters called to monastic and contemplative life
News Release
With little more than a month to go before the official opening (9-10 October 2021) of the synodal path (2021-2023), Cardinal Mario Grech, secretary general of the Synod of Bishops, launches a heartfelt appeal to "all brothers and sisters called to the monastic and contemplative life".
In a letter sent to all monastic communities on the day the Church remembers St Augustine, Cardinal Mario Grech asks monks and nuns around the world to pray for the synod.
"I do not ask you to pray in the place of the other brothers and sisters, but to keep everyone's attention on the spiritual dimension of the journey we are undertaking, to know how to discern the action of God in the life of the universal Church and of the individual particular Churches. You are for everyone, "ministers of prayer" who, through praise and intercession, remind everyone that without communion with God there can be no communion among us".
The letter, which dwells on three key words of monastic and contemplative life (listening, conversion and communion), wants to testify to the importance of prayer in the synodal process.
"Prayer opens hearts. It opens the ear to a listening that is more than hearing and makes us attentive to the action of the Spirit in our lives. There is no true discernment without prayer," comments Cardinal Grech. Accompanying the letter is a series of videos with reflections and testimonies on how listening is understood and lived within some monastic communities and traditions.
The letter is also available in AR, ES, FR, IT, PT e THAI.

List of video testimonies